Here are some more lovely scenes from our walk:
Below is somebody's driveway. Interesting, huh? Nice design!
There were lots of tulips, of course....
.... and sometimes people taking pics of tulips!
I think I know that photographer. I tried taking a closeup like that, too (and I think she got a pic of me doing so), but mine turned out to be not focused so well. I wonder how hers was. Probably great.
Update:
Here's the tulip photo she was taking... great, indeed!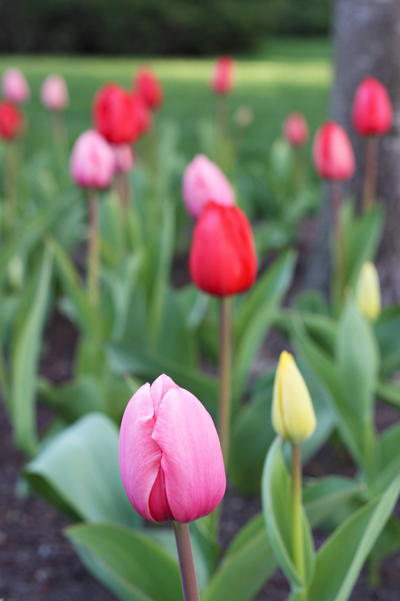 Just to show her my camera can take nice tulip pics, too, I took this one at home yesterday:
Sorry for the interruption. Okay, back to the Chicago pics......
Lake Michigan:
We couldn't go swimming.
Not that we wanted to! It was a bit chilly for that
to say the least
! And dangerous!
More pics later.....